Introduction:
Welcome to Kennebunk, Maine, a coastal town known for its beauty, sandy beaches, and warm hospitality. Nestled in this idyllic setting are some hidden gems that will whisk you away on a journey of relaxation and rejuvenation. Whether you seek a luxurious spa experience or wish to find balance through yoga, Kennebunk has it all. In this blog post, we invite you to explore three incredible locations that offer an oasis of wellness: Cottage Breeze Day Spa, River's Edge Spa, and Village Yoga. Treat yourself to moments of pure bliss and discover the art of pampering in this charming New England town.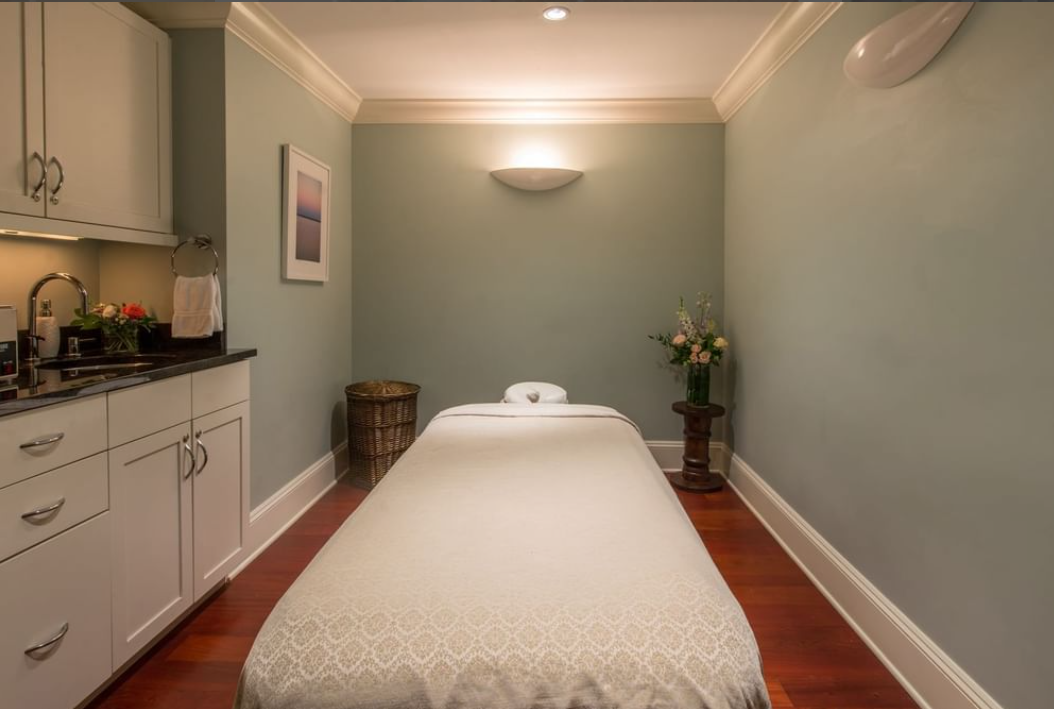 1. Breakwater Inn and Spa
The Breakwater Inn and Spa in Kennebunkport, Maine, offers a serene escape nestled along the coastline. Its tranquil ambiance and stunning ocean views provide the perfect backdrop for relaxation and rejuvenation. With a wide range of luxurious treatments, from soothing massages to invigorating facials, guests are pampered by skilled therapists who ensure an unforgettable experience. The spa's commitment to holistic wellness is reflected in its use of natural ingredients and personalized care. Whether indulging in a therapeutic massage or unwinding in the steam room, visitors leave the Breakwater Spa feeling refreshed, revitalized, and deeply connected to the beauty of the Maine coast.
https://www.thebreakwaterinn.com/?gclid=Cj0KCQjwz8emBhDrARIsANNJjS5W18uE4–lSSMbzvO0-QuQVKElYrEEcEFRbHF4rrlxvR_QeZ5KvA4aAqi1EALw_wcB&gclsrc=aw.ds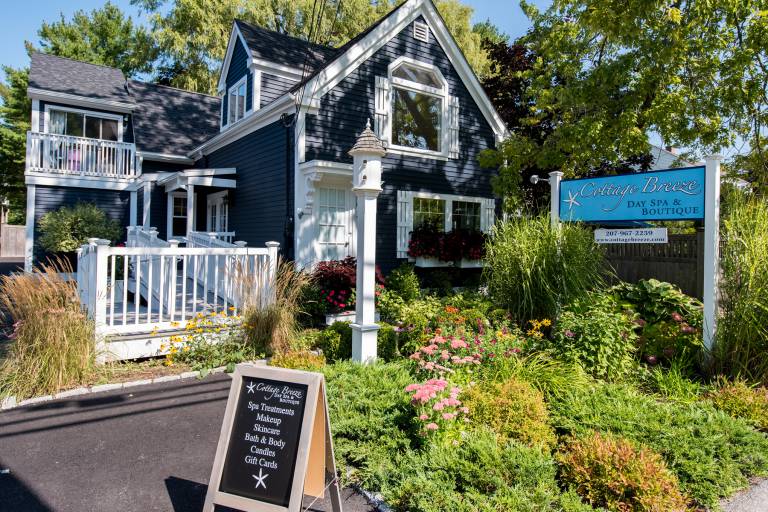 2. Cottage Breeze Day Spa:
Located in the heart of Kennebunk, Cottage Breeze Day Spa is a haven of tranquility, offering a range of rejuvenating services. Step into a world of comfort as you indulge in a soothing massage, performed by skilled therapists dedicated to your well-being. Choose from an array of massage techniques, including Swedish, deep tissue, hot stone, and aromatherapy, tailored to melt away your stress and tension. Experience the magic of their facials, customized to address your unique skin needs. With organic and natural skincare products, your skin will feel refreshed and revitalized, leaving you with a radiant glow. https://www.cottagebreeze.com/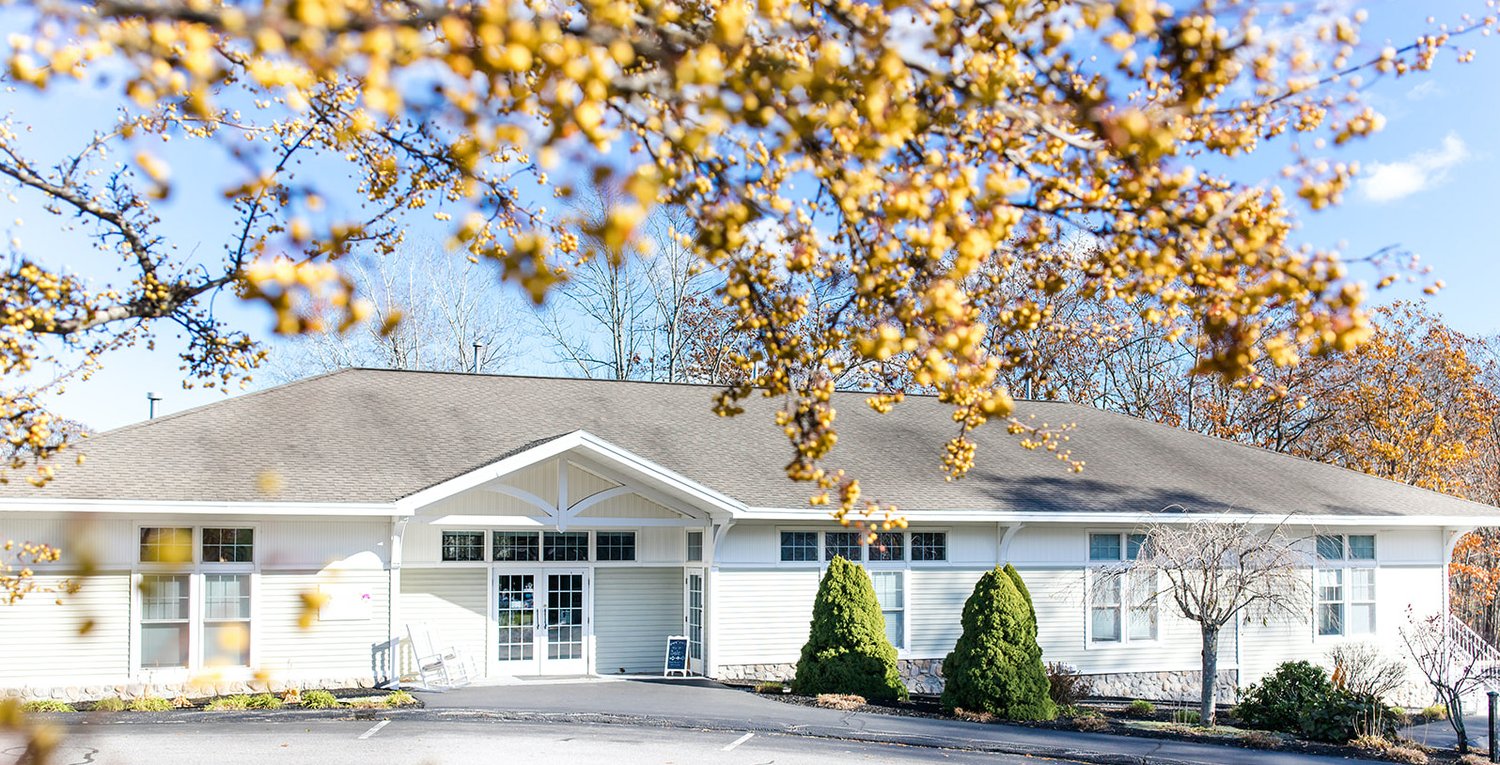 3. River's Edge Spa:
Nestled along the banks of the serene Kennebunk River, River's Edge Spa invites you to surrender to the healing powers of water and nature. Let the tranquil sounds of the river wash over you as you embark on a journey of self-care and renewal.
Indulge in their body scrubs and wraps, designed to exfoliate and nourish your skin. Reconnect with your inner peace during a warm herbal soak, followed by a massage that will transport you to a place of deep relaxation.
https://riversedgespaandsalon.com/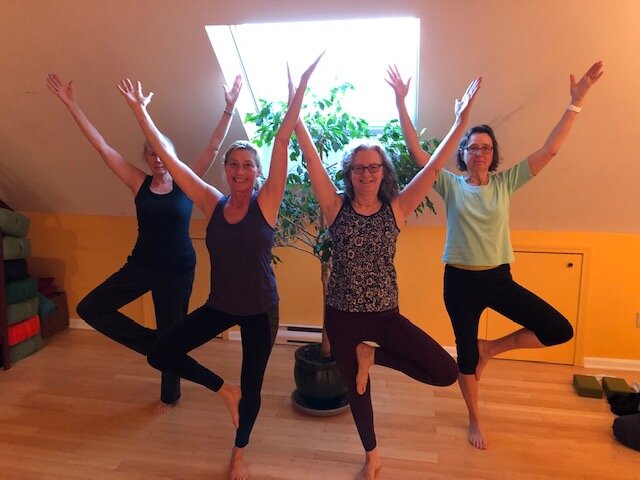 4. Village Yoga:
For those seeking a more holistic approach to wellness, Village Yoga offers a sanctuary for the mind, body, and soul. Step into their beautiful studio and embrace the calming atmosphere that awaits you. Practice a variety of yoga styles, from gentle flow to invigorating power classes, led by experienced instructors who are dedicated to guiding you on your yoga journey. Whether you are a seasoned yogi or a beginner, Village Yoga welcomes everyone to experience the transformative power of yoga.
https://www.villageyogakennebunk.com/kripalu
Conclusion:
In Kennebunk, Maine, wellness is not just a concept; it is a way of life. Embrace the opportunity to unwind, rejuvenate, and rediscover your inner peace at Cottage Breeze Day Spa, River's Edge Spa, and Village Yoga. These three exceptional locations offer the perfect balance of relaxation and revitalization, allowing you to escape the hustle and bustle of everyday life and immerse yourself in the tranquility of Kennebunk.
Whether you spend your days pampering yourself at the spas or finding your Zen at the yoga studio, Kennebunk's spa and wellness scene will leave you feeling invigorated and inspired. Plan your escape to this charming New England town and let the journey of self-discovery and serenity begin. Your body, mind, and soul will thank you for it.